SERVICE & COMMUNICATION YOU CAN COUNT ON.
Our electricians provide unmatched service and maintenance for your property or business, striving for a balance between longevity and cost-effectiveness. Superior troubleshooting skills and the latest equipment saves you money by resolving problems quickly.
You can rest assured that we'll arrive on time, ready to get the lights back on.
Property Maintenance
and Repairs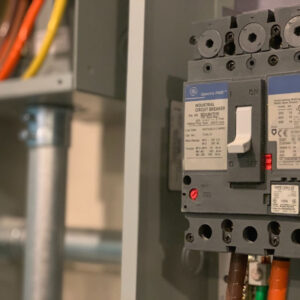 Aging buildings often require lots of maintenance, but it doesn't always have to be a headache.
Abbott Electrical Contractors takes pride in being prompt with service calls and repairs. We keep our service vans loaded with the most common materials required for repairs to help save time and money. Our goal is to provide you with quality repairs that last, rather than a band-aid fix that will cost more money down the road.
Every property is unique, and we have the experience to help with any issues that arise, whether it's the parking lot or an office space.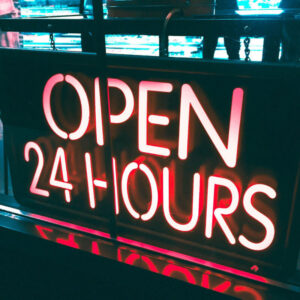 For those emergencies that can't wait.
Troubleshooting is our passion, and we pride ourselves on problem-solving. Stocked vans are loaded with the equipment and materials needed for the most common service calls in an effort to save you time and money fixing the problem.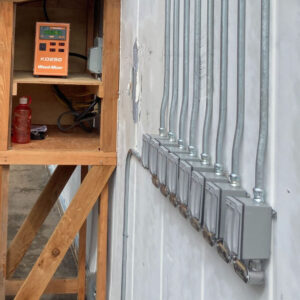 Providing high-quality workmanship and materials is paramount to making sure efficiency and profits don't break down.
With the latest in technical training and education, we cater to your unique needs and provide exceptional quality installations with a lifetime guarantee in workmanship.
Energy Efficient
Solutions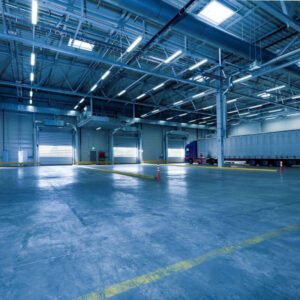 Energy efficiency is an increasingly high priority for individuals and businesses alike, considering surging utility rates and environmental impact.
Whether in the office or the parking lot, we provide bespoke solutions that will save energy with a multitude of modern technologies. Years of experience and vendor partnerships allow us to balance cost, quality, and longevity for our clients. Here are some examples of the most common projects we provide:
Fluorescent ballast bypass LED installation for greater quality, efficiency, and longevity
Lutron products for daylight harvesting, motion sensing, and automatic functions
Parking lot LED fixture replacement on poles, walls, and bollards
High bay warehouse lighting with optional motion detection for energy saving
Fire Alarm System
Maintenance and Testing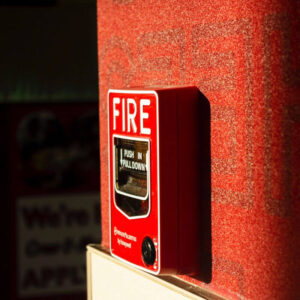 We provide testing, programming, maintenance, and repairs for fire alarm systems in all types of buildings.
Our staff has advanced training and experience with the latest in fire alarm technology to ensure your building is fully operational and safe.
Industrial Factories
and Controls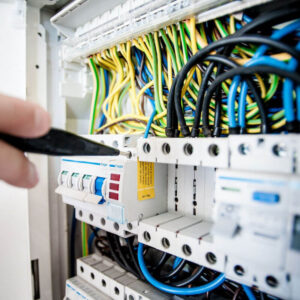 Breakdowns in a factory mean much more than a motor not spinning; it affects efficiency and profits when you don't have a backup.
Our experienced electricians can troubleshoot and diagnose whatever issue you're having, and get you back up and running. From tire re-treading to lumber milling, we've seen it all, and take the time to understand your unique processes so we can better serve your needs.
Tenant Fit-Up and
Commercial Build-Out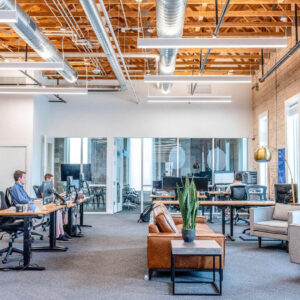 Our company takes pride in providing solutions that make sense in dollars and efficiency.
We always take the time to perform a walk-through with clients to help understand their needs and guide them with recommendations for anything we feel may have been overlooked. It's hard to envision a space that's not built yet, and that's where our experience can help make the end product what you hoped for. Proper planning prevents poor performance!
Restaurant and Bakery
Installations and Repairs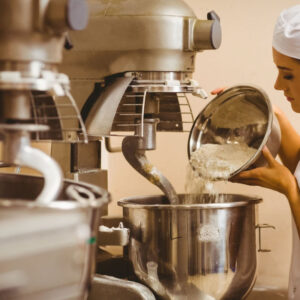 Offering everything from wiring of commercial kitchen ovens and mixers to dining area lighting, we can help make recommendations based on cost effectiveness and flow.
In the Back of House, we have the tools to measure existing lumens and get you up to code, as mandated by local authorities. Dining room and display areas need great lighting too, whether it's color changing accent lighting, or a custom pendant light over the best seat in your space.
Parking Lot and
Exterior Lighting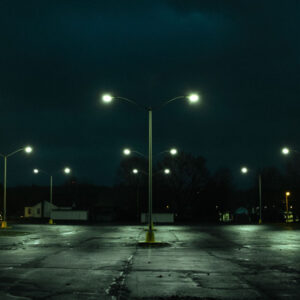 Lighting outside of your property provides safety for both you and your building.
We can help keep you illuminated by offering retrofits and replacements with parking lot pole lighting, bollards, wall packs, and security flood lights.
Photocells, timers, and advanced controls are essential to saving money to make sure your site lighting is energized only during dark hours, and our experience in repairing and installing these systems eliminates high energy costs and dangerous dark spots.